Stingray LED Underwater Light
Uses the highest quality material available and is manufactured using the most efficient LED technology.
SMT LED Chips on aluminum base.
Five times more lumen than current UWL, 1500 lm VS 300 lm, with PC cover, white color.
Two different innovative cover designs.
CE certificate.
Use button to change color, eight color modes.
Dimension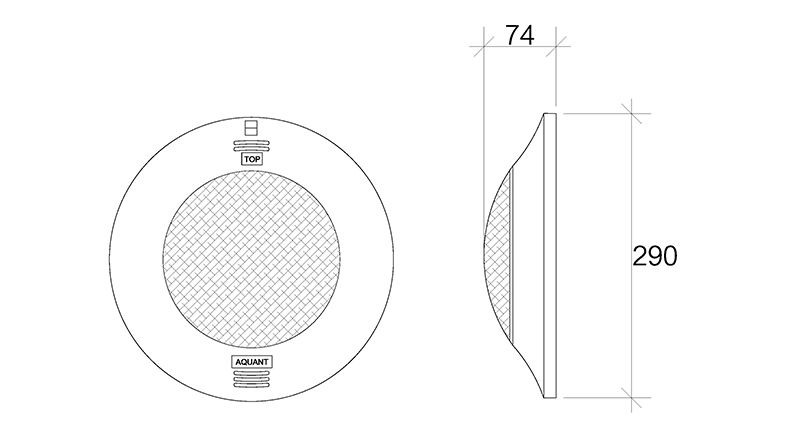 Model Technical Data
Code
08020704
Lumen (lm)
246/600/98
Power (W)
7.2/6.3/6.6
Color
temperature (K)